The Coronavirus Pandemic hit us hard in the year 2020, lives were lost, businesses were shut down, schools were affected and many believed the world was now coming to an end.  However, regardless of the fact that many challenges were faced, something we can be grateful for is that sources of income that were not viable in the past are now sought after because of the problems they solve and as we are gearing into the new year post lockdown. These businesses are sure to be of high income value so if you've been wondering what business to set up in the new year, we've got you covered.
1. Software Development:
The tech industry was the biggest benefactor of the pandemic that happened this year, as there was an uprise in the need for the flexibility and remote problem-solving capabilities it offers. Most companies, schools, churches etc. are now more than ever in need of software applications on the web and mobile that they can use to collect/organize data, share information on the web or carry out simple functions within the organization.
Another thing to note is that most people are no longer building physical stores to sell their products as more and more people are shifting into setting up an online store and will need "online mason men" which are the software developers to buil these online stores.
2. Smart Mobile and Gadget Sales / Repairs:
When the lockdown was instituted worldwide, mobile phones and gadgets were the means with which we could still connect with our friends and families and at the same time manage our businesses. Smart Gadgets and devices like mobile phones, tablets, smartwatches, and PCAs are now in higher demand as ever before as many people continue to shift toward remote working and networking.
3. E-Commerce:
An online Study by DataReportal revealed that in 2020, there was an increase in the use of Internet users by over 7% equating to an average of 875,000 new users each day. What this means is that the network of potential consumers is expanding online and people have come to realize that right from the comfort of their homes, they can shop online. Business owners need to take advantage of this by setting up an e-commerce store where they can sell all kinds of goods from household items, to fashion accessories, the list is endless!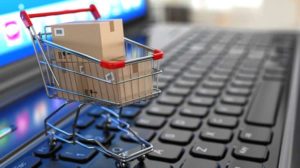 4. Digital Marketing:
Digital marketing experienced an upsurge this year with an increase of social media users. A report by WeAreSocial stated that there are now currently more than 3.80 billion social media users worldwide and with Digital marketing you can help companies get to their targeted customers faster and easier.
The best thing about digital marketing is that unlike with traditional marketing, you can easily access the impact of your marketing campaigns and the actions taken with the analytics tools made available on the web. This is why more and more businesses are shifting their focus into digital marketing and as digital marketer / digital marketing agency you can make a lot of money by marketing digitally for these brands.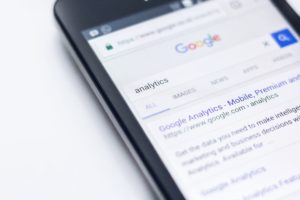 5. Property Management / Interior Designing & Refurbishment:
Property/Real Estate Management is one business that can never go out of fashion. People must have a roof over their heads and that roof over their head must be comfortable and well managed.
The good thing is that with the advent of the corona-virus, people are now more inclined to stay home and most people who will need a home office will need a larger space to enable them set up a home office in the comfort of their homes.
So, while those people are moving out, other occupants will need to fill the space, creating an unending cycle of income generation. The interior designing aspect and home refurbishment also did very well this year and people needed to constantly redesign and redecorate their homes to their preferred taste.